Leading companies use Spearhead IT Monitoring Services to get the bigger picture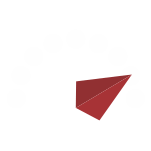 Full stack observability
Gain unprecedented insight and visibility into systems and applications. Cloud Computing
Compute, storage and networking at affordable, predictable pricing.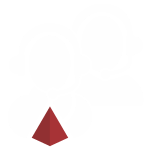 IT Services
+20 years experience in providing trustworthy, reliable worldwide IT services.




What can Spearhead do for you?
For Developers
We love building and delivering the right-sized tools and systems for developpers, with a deep understanding of skillsets, technology needs, pricing and deployment models. As developers of our own public cloud platform, numerous integration services and custom applications, we know the ins and outs of getting from prototype to testing, staging and production without introducing more complexity. We really excel at operations, this is where the rubber meets the road and your software is put to the test. With spearhead.cloud, we strive to bring developpers those simplified, must-have core features that stand out, delivering performance, configuration choice and flexibility but more importantluy workflows that can help you automate and get the infrastructure out of the way. We promote a culture of observability and monitoring, continously improving and expanding based on feedback
For IT Operations
We simplify work-flows and processes, bring insight and visibility across the entire stack from your traditional systems and applications to cloud native and IoT. Spearhead provides complete services to scale your applications and systems, enganging digital transformation projects and more by focusing on your desired before choosing the technology that is right. As a service provider with a global platform and numerous custom applications and integrations we understand that operating at any scale is important and we create custom service delivery models for your specific requirements or implement best-of-breed existing ones. We do not blindly advise the use of specific technology without deeply understanding your unique requirements.
There is no one-size-fits-all so we work closely with you to find the right fit without sacrificing budgets or using unfit software and services.
For Business Owners
Spearhead is exclusively focused on B2B and as such we put ourselves in the place of our customers all the time. We are not just a public b2b cloud service provider, we are also users of our own technology and tools. We do not just provide IT monitoring and observability services, we use and enhance them daily on our systems before we propose them to our partners and customers.
With so much rampant technology it is easy to get lost so we take a very pragmatic approach to our service delivery: we first seek to understand the business requirements and then carefully translate those into deliverables. We deliver business owners the "mythical pane of glass" or dashboard where you can quickly and easily identify trends, state, historical information and forecasts for your systems and applications. We bring deep insight and visibility to complex IT processes and present business owners with up-to-date, easy to interpret information about the IT infrastructure and applications.
We automate and therefore reduce the number of issues and incidents your systems encounter, raising their efficiency, reducing your costs.
Our customers choose Spearhead because:
We are reliable
We're in it for the long run: established companies count on us every day and results are outstanding. Through the use of our IT services, open platforms and our unique delivery methodologies, these companies have gained stability and insights into complex IT systems and reduced time-to-market, all the while spending less to maintain and operate existing systems.

We are bold
From helping humanity by donating what can to those less fortunate to conquering space by implementing the largest HPC Shared Memory System in Eastern Europe to becoming the chosen technology partner for market leaders in every industry we serve, the ambition of delivering professional services bonds our team together, carrying out our mission to be a global player at the forefront of IT service delivery and digital transformation.

Our technical expertise
We speak fluent geek, with an open source accent. We provide technical expertise that aligns technology with your business goals. You can count on us for professional IT services: our highly skilled team of support, systems and software engineers and advisers will deliver on the promise of no-nonsense IT services.